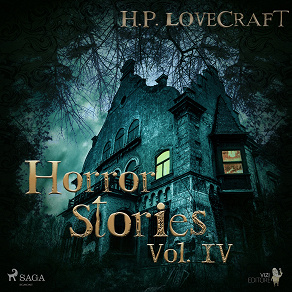 H. P. Lovecraft – Horror Stories Vol. IV
This way lies monsters and madness. Because you're about to enter the imagination of H.P. Lovecraft.

A master of the short story form, Lovecraft made the unknowable scarily real. Parallel universes, alien worlds, vengeful spirits—all realised in the space of a few pages. And all brought to life with spare, simple language, making Lovecraft's fiction an easy read for modern audiences.

This volume contains five of his short stories: 'The Outsider', 'The Festival', 'The Green Meadow', 'He' and 'Till A' the Seas'.

H.P. Lovecraft was an American horror and science fiction writer. Born in Rhode Island, he became a pioneer of 'cosmic horror', conjuring up a lore of supernatural creatures who exist beyond our understanding. His best known stories include "The Call of Cthulhu", "At the Mountains of Madness" and "The Colour Out of Space".

While he was a mainstay of pulp magazines, Lovecraft never achieved wider literary recognition in his lifetime. But his posthumous influence has been profound. It can be found in everything from the fiction of Stephen King and Neil Gaiman to the HBO series "Lovecraft Country".
Listen to sample
---