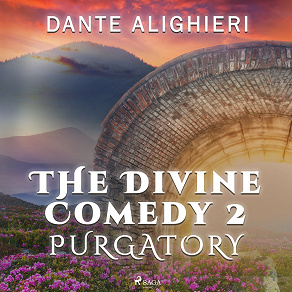 The Divine Comedy 2: Purgatory
"Purgatorio" is the second part of Alighieri's poem "The Divine Comedy". The story of Dante travelling through the nine circles of Hell in "Inferno" continues as he survives the depths of hell and climbs the mountain Purgatory. The mountain has seven terraces which represent the seven deadly sins and the seven levels of suffering which lead to spiritual growth. The story depicts love as the initial reason for the arising of sins. On top of the mountain is the Earthly Paradise. If the soul is however going to reach it, depends on the choices one makes.

Dante Alighieri was an Italian poet, philosopher, language and political theorist, born in Florence in 1265. He is one of the best known poets of the Middle Ages and his masterpiece "The Divine Comedy" is considered to be a representative of the medieval world-view. "The Divine Comedy" and "The New life" were written in vernacular, i.e. the speech variety that was used in everyday life. This made the literature accessible to most people and this is mainly why Dante is called "The father of Italian language". Dante's life was divided by poetry and politics and the relationships between secular and religious authority were topics which were often depicted in his literary works.
Listen to sample
---