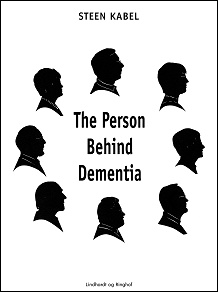 The Person Behind Dementia. The personal portraits of eight people with early-onset dementia
What is it like to be affected by dementia at a young age, and how does a dementia diagnosis change your life? In very personal conversations, eight Danes talk about how dementia has changed their lives. They talk about the confusion, frustration, sadness, and loneliness that often accompanies a neurological disorder. But it is also a book about the new dimensions of life that arise when dealing with a deadly disease.


Steen Kabel is a journalist and dementia expert. He has worked in the field of dementia for more than 25 years and in that context has been close to many people diagnosed with dementia and their families. He also works with competence development of employees in the field of dementia, teaches dementia and is the author of a number of other books on dementia. Learn more at www.stenenkabel.dk.

---