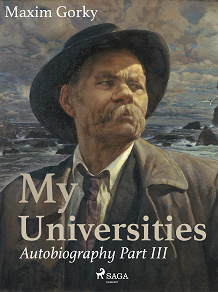 My Universities, Autobiography Part III
The last volume in Gorky's grand autobiographical trilogy, "My Universities" covers the years of the author's adolescence. The narrative provides a candid, unflinching portrayal of one of Russia's major revolutionary voices living among the impoverished and downtrodden of society. Throughout the narrative we follow Gorky as he takes on job after job and learns various life lessons that form the nucleus of his "university" education. The meticulous description of at first seemingly insignificant details reveal Gorky's fine-tuned literary eye. A beautiful and realistic struggle of a man who hoped to tear down class barrier, and a call for compassion, this classic is a must-read.

Maxim Gorky (1868-1936) forged his reputation among the most talented and original Russian modern writers. His position in Russian literature is indisputable, as demonstrated by his five Nobel Prize nominations. A dissenter and a Bolshevik associate, he led a turbulent life of exile, which marked his literary endeavours. A strong supporter of Russia's political, social, and cultural transformation, Gorky's name still echoes in the annals of history. His best-known works include "The Lower Depths", "My Childhood,", "Mother", and "Children of the Sun".
---