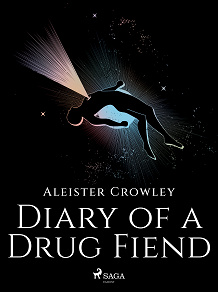 Diary of a Drug Fiend
Sir Peter Pendragon is running from his woes. Caught up in the luck of a large fortune, a life of decadence and indulgence is hard to fight when you're battling inner demons. But marrying the striking and clever Louise Laleham will put him on the right track. Or so it seems. She's the daughter of the occultist Basil King Lamus. And with one too many magic tricks up her sleeve, there's no telling where their love will take them.

Set against the backdrop of a society sinking its teeth into addiction following the brutal and bloody World War I, 'Diary of a Drug Friend' weaves an unexpectedly uplifting and insightful tale about the truth behind addiction. Incorporating a magic touch, it's a must-read for fans of Erin Morgenstein's breathtaking 'The Night Circus'.

Aleister Crowley (1875-1947) was an English occultist, magician, poet, painter and author. Having founded the religion Thelema, many of his novels and non-fiction books explore the occult and magic as an ancient art, including 'Diary of a Drug Friend', 'Moonchild' and 'Magick in Theory of Practice'. Having focused on poetry and mountaineering at Trinity College, the University of Cambridge, he remains today a highly influential figure in Western esotericism and the counterculture of the 1960s.


---