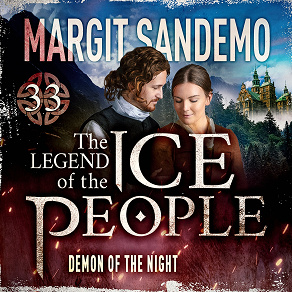 Isbn:
978-87-4283-034-5
Publisher:
Jentas
Category:
Novels
Fantasy & Sci-Fi
Romance
Accessible since:
June 2022
Narrator:
Nina Yndis
Length: 7 hours 1 minute
---
The Ice People 33 - Demon of the Night
His name was Tamlin, and Tengel the Evil had sent him to spy on the Ice People. He would visit them in their nightmares, tricking their plans for the future out of them. But Tamlin hadn't reckoned with young Vanja, who had very special talents even compared with those of the Ice People. Whereas Tamlin was invisible to everybody else, Vanja could see him – and fall in love with him.
Listen to sample
---