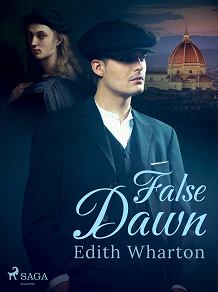 False Dawn
Now that he's turned 21, Lewis Raycie has been sent to travel Europe to form his tastes and fortify his judgments. Lewis' father packs him off with $5,000 and the instruction to return with art by Raphael. However, while traveling, Lewis becomes entranced with the works of other artists and returns with those instead. 'False Dawn' is an intricate and intimate examination of social climbing, social artifice, and the purpose of art. A superb read, peppered with evocative descriptions of the places that our protagonist visits on his Grand Tour.

A mix of travel writing and historic fiction, people who like 'Around the World in 80 Days' by Jules Verne, which has recently been reproduced with David Tennant as Phileas Fogg, will enjoy this entertaining read.

Edith Wharton (1862 – 1937) was an American designer and novelist. Born in an era when the highest ambition a woman could aspire to was a good marriage, Wharton went on to become one of America's most celebrated authors. During her career, she wrote over 40 books, using her wealthy upbringing to bring authenticity and detail to stories about the upper classes. She moved to France in 1923, where she continued to write until her death.
---