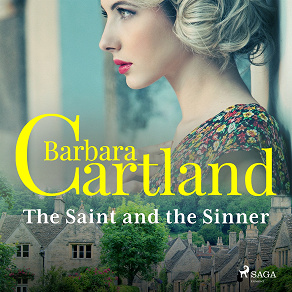 The Saint and the Sinner
After the tragic death of her parents in a carriage accident, orphaned Pandora was taken in by her uncle, the Bishop of Winchester. One day, she is horrified to overhear that he plans to marry her off to his Chaplin, the Honourable Prosper Witheridge.

Certain she can't change her uncle's mind, Pandora decides to try and repulse Witheridge and drive him away. She invites herself to her stay with the decadent Earl of Chartwood. The Earl is notorious for his scandalous parties, with the kind of bohemian guests and raucous behaviour that would shock anyone from polite society.

Pandora is no different, she is both mortified and mesmerised by the charming Earl when she arrives at his stately home. But perhaps the wildly rich, bad-boy Duke is not quite as frivolous as everyone presumes and maybe a little excitement is just what Pandora needs...

Pure escapism, regency romance, 'Saints and Sinners' is perfect for fans of Georgette Heyer, Julia Quinn and Jenny Hambly.




In her lifetime, British author Barbara Cartland wrote over 700 novels and was most famous for her contemporary and historical romances. A prominent figure in London society, the young Cartland began her writing career as a gossip columnist for the Daily Express. It was partying in 1920's London that gave her inspiration for her first book, 'Jigsaw', a racy society thriller.

After marrying into the McCorquodale family, she began writing romance and holds a Guinness World Record for the most number of books published in one year: 191. Her books have been translated into many different languages, as well as adapted for stage and screen. She is beloved the world over and even counts the young Princess Diana as one of her many fans.
Listen to sample
---