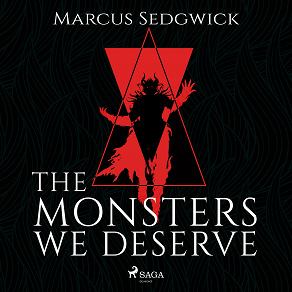 The Monsters We Deserve
'Do monsters always stay in the book where they were born? Are they content to live out their lives on paper, and never step foot into the real world?'

The Villa Diodati, on the shore of Lake Geneva, 1816: the Year without Summer.

As Byron, Polidori, and Mr and Mrs Shelley shelter from the unexpected weather, old ghost stories are read and new ghost stories imagined. Born by the twin brains of the Shelleys is Frankenstein, one of the most influential tales of horror of all time.

In a remote mountain house, high in the French Alps, an author broods on Shelley's creation. Reality and perception merge, fuelled by poisoned thoughts. Humankind makes monsters; but who really creates who? This is a book about reason, the imagination, and the creative act of reading and writing.

Marcus Sedgwick's ghostly, menacing novel celebrates the legacy of Mary Shelley's literary debut in its bicentenary year.



Marcus Sedgwick is the bestselling author of over thirty books. He has been shortlisted seven times for the Carnegie and other major prizes such as the Costa, 'Guardian' and Blue Peter Book Award. In 2014 he received the eminent Printz Award, for his novel 'Midwinterblood'. Marcus has also received two Printz Honors, for 'Revolver' in 2011 and 'The Ghosts of Heaven' in 2016, giving him the most citations to date for America's most notable book prize for writing for young adults.
Listen to sample
---