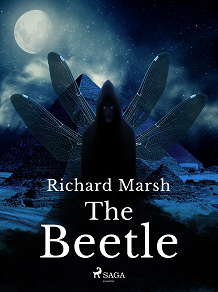 The Beetle
'The Beetle' is Richard Marsh's most famous work, initially outselling 'Dracula' by Bram Stoker. Narrated from four different perspectives, it focuses on a monstrous creature from Ancient Egypt, which possesses the unfortunate and unemployed Richard Holt.

The plot is set in motion when the creature sends Richard on a mission to steal some letters from the home of MP, Paul Lessingham. The content of the letters then sets off a chain of events that affects everyone who knows about them.

A grisly, ghoulish, and supernatural story, this is a perfect read for those who like their stories served up with spine-tingling chills.



Richard Marsh (1857 – 1915) was born Richard Bernard Heldmann, in London. The son of a lace merchant, he began his writing career at the age of 23, writing adventure stories for boys in the 'Union Jack' magazine, 'Graphic,' and 'Quiver and Young England.'

During his final year as a co-editor at ´Union Jack´, it was discovered that he had been forging cheques, and living between France and Britain. Apprehended after a year, he was sentenced to 18 months' hard labour. After completing his sentence, Marsh returned to writing, using the pen name we all know him by.

While a prolific writer of short stories, Marsh also wrote full novels, including 'The Goddess: A Demon,' and 'The House of Mystery.' Although a successful horror writer, he also wrote crime novels, such as 'The Datchet Diamonds´.

---