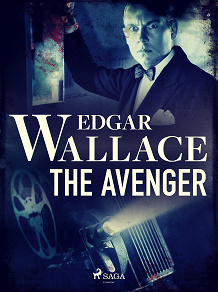 The Avenger
It is the golden age of the silent movie. But when the heads of corpses start piling up without an explanation, the film industry's charm wavers.

And when Francis Elmer disappears and a note signed 'The Head Hunter' surfaces, more questions than answers remain.

Packed with suspense, tension, and thrills, Edgar Wallace's nail-biting crime novel 'The Avenger' is perfect for whodunnit fans of Agatha Christie's 'Murder on the Orient Express' and 'Death on the River Nile'.



Edgar Wallace (1875-1932) was an English writer so prolific, that his publisher claimed that he was responsible for a quarter of all books sold in England.

An author, journalist and poet, Wallace wrote countless novels, short stories, screen plays, stage plays, along with historical non-fiction.

His work has been adapted into more than 160 films. In 1932, Wallace died suddenly in Hollywood, during the initial drafting of his most famous work, 'King Kong'.
---