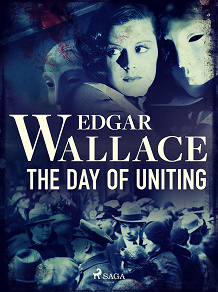 The Day of Uniting
Everybody is running from The Terror. But when nobody knows what it is, suspicion grows. Especially in the darkest corners of the world.

And when governments enter a false show of care and love after years of turmoil, it is clear that a complex case needs to be cracked.

Towards the end of World War One, can one lead detective unpack the web of lies and deceit to get to the truth?

In Edgar Wallace's 'The Day of Uniting', readers are in for a rip-roaring tale of crime and mystery.

Perfect for fans of George Orwell's '1984'.




Edgar Wallace (1875-1932) was an English writer so prolific, that his publisher claimed that he was responsible for a quarter of all books sold in England.

An author, journalist and poet, Wallace wrote countless novels, short stories, screen plays, stage plays, along with historical non-fiction.

His work has been adapted into more than 160 films. In 1932, Wallace died suddenly in Hollywood, during the initial drafting of his most famous work, 'King Kong'.
---