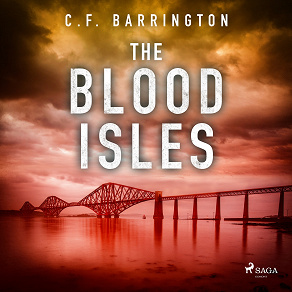 The Blood Isles
The second in an action-packed adventure thriller series, where modern-day recruits compete in an ancient fight to the death in the streets of Edinburgh.

New Season. New Rules. Same deadly game...

The Pantheon Games are the biggest underground event in the world, followed by millions online. New recruits must leave behind their twenty-first-century lives and vie for dominance in a gruelling battle to the death armed only with ancient weapons – and their wits.

Last season's new recruits Tyler and Lana have lived to fight another day, but now they face a series of even more lethal clashes before the Grand Battle that will end the Season.

It's survival of the fittest, in the most brutal fashion imaginable. Lana must face the demons of her past, and Tyler has the mother of all targets on his back.

This action-packed adventure thriller is perfect for fans of Pierce Brown's ´Red Rising´, ´Battle Royale´, and ´The Running Man´.

Praise for Chris Barrington:

'´The Wolf Mile´ is a thrilling ride and a heck of a debut. C.F. Barrington knocks it out of the park'' - Matthew Harffy

'´The Wolf Mile´ blurs the boundary between fantasy and real life with authoritative panache. The moment you ask yourself if it could just be true, the story has you'' - Anthony Riches

'´The Wolf Mile´ had me hooked from the first page. Gripping and original – a terrific read!'' - Joe Heap

C.F. Barrington spent twenty years intending to write a novel but found life kept getting in the way. Instead, his career has been in major-gift fundraising, leading teams in organisations as varied as the RSPB, Oxford University, and the National Trust.

In 2015, when his role as Head of Communications at Edinburgh Zoo meant a third year of fielding endless media enquires about the possible birth of a baby panda, he finally retreated to a quiet desk and got down to writing. Raised in Hertfordshire and educated at Oxford, he now divides his time between Fife and the Lake District.
Listen to sample
---