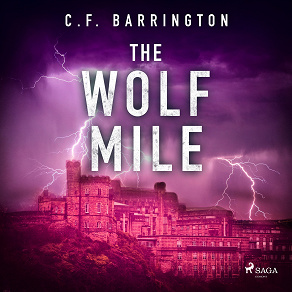 Isbn:
978-87-2828-642-5
Publisher:
Saga Egmont
Category:
Crime & Mystery
Fantasy & Sci-Fi
Accessible since:
September 2022
Narrator:
David Monteath
Length: 11 hours 24 minutes
---
The Wolf Mile
'Squid Game' meets 'The Hunger Games' in this thriller where modern-day recruits compete in an ancient, deadly game across the streets of Edinburgh.

Welcome to the Pantheon Games. Let the streets of Edinburgh run with blood...

The Games are the biggest underground event in the world, followed by millions online. New recruits must leave behind their twenty-first-century lives and vie for dominance in a gruelling battle to the death armed only with ancient weapons – and their wits.

Tyler Maitland and Lana Cameron have their own reasons for signing up. Now they must risk their lives and join the ranks of seven ancient warrior teams that inhabit this illicit world. Their journey will be more extraordinary and horrifying than anything they could have dreamed, testing them to breaking point.

This action-packed adventure thriller is perfect for fans of Pierce Brown's "Red Rising", "Battle Royale", and "The Running Man".




C.F. Barrington spent twenty years intending to write a novel, but found life kept getting in the way. He has worked for RSPB, Oxford University and the National Trust. Raised in Hertfordshire and educated at Oxford, he now divides his time between Fife and the Lake District.
Listen to sample
---